Call / Text Now: (305) 318-9583
Our product store is here for you to browse through our inventory. Please call us at (305)-318-9583 regarding any of the following items you wish to know about and purchase.
Ball Valves Sea CocksService
Large selection of sea cocks at discounted prices.
Standard and metric cutlass bearings, metallic or not, best prices.
Straight, split, and taper; for all kind of transmissions.
12" x 15" with spreader, lowest price.
All sizes Want to install line cutters and don't have room? Kill two birds with one shot installing these and at a fraction of the cost of a spacer.
Hard to find parts, European, metric, special alloys.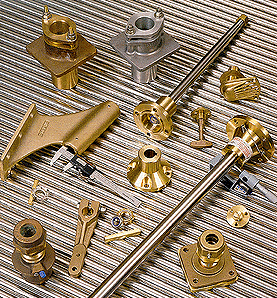 Heat Exchangers, Oil Coolers
Great selection and prices.
T-bolt, Hi-Torque, Constant-Torque, Iron Exhaust double bolt, mini, 304 or 316 stainless.
Blue silicone, corrugated silicon exhaust, heater hose, exhaust with or without wire and corrugated, fuel hose, clear vinyl, poly-braid, bilge, sanitation, ducting.
Jabsco, Oberdorfer, Sherwood.
AC or DC, gear or vane pumps, reversible, oil change systems, portable.
Complete units, single, double, triple, replacement elements 2, 10, and 30 microns, vacuum restriction gauges.
All sizes and configurations, Perko, Groco, in line, multi port.
Tides Marine, PSS, standard or metric.
All diameters and lengths, threaded, for hoses, 90 degrees, bronze, plastic, nylon, marelon.
Trac and Wesmar Stabilizer Systems
Complete systems, TRAC or WESMAR.
Rounds or squares, any voltage, stainless, sized to fit.
Centrifugal, vane pumps, submersibles, AC or DC, baitwell, diaphragm, macerators, water systems.
Shaft zincs standard or metric, donuts, hull zincs, tear drop, zinc plates, rudder zincs, pencils, diver plates.
We would calculate capacities or design your tanks in any shape or configuration.
Please reload